Container Support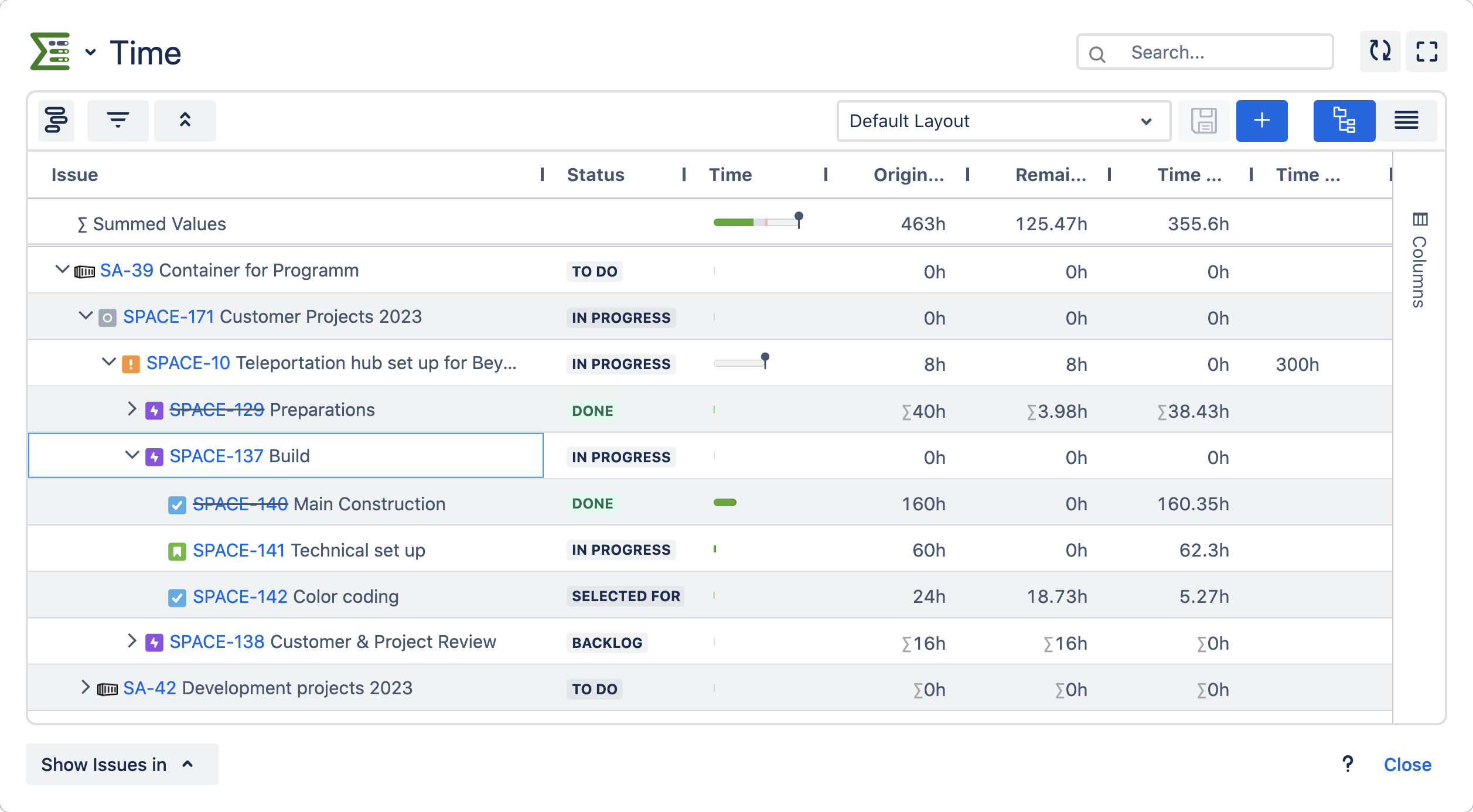 Containers are now available for Cloud. Similar to Jira epics, Epic Sum Up containers can be parents of other issues.
To start using containers, navigate to the global settings of Epic Sum Up and select the container tab. Here you can choose the issue types that can be used to build container structures. The next step is to define which link types are used to link containers to other issues and vice versa. Read more about the configuration on this page.
For those who have been using containers on the Server or Data Center version, you might notice that this works differently as to what you are used to. Learn more about this here.
If you want to migrate containers to the cloud, you are now able to do so. The use of the migration assistant is currently not supported but we are preparing to support it in one of the coming versions.
Layout Favorites
You can now mark a layout as a favorite in the Detail View Editor and it will appear in the 'Favorites' section after the default layout.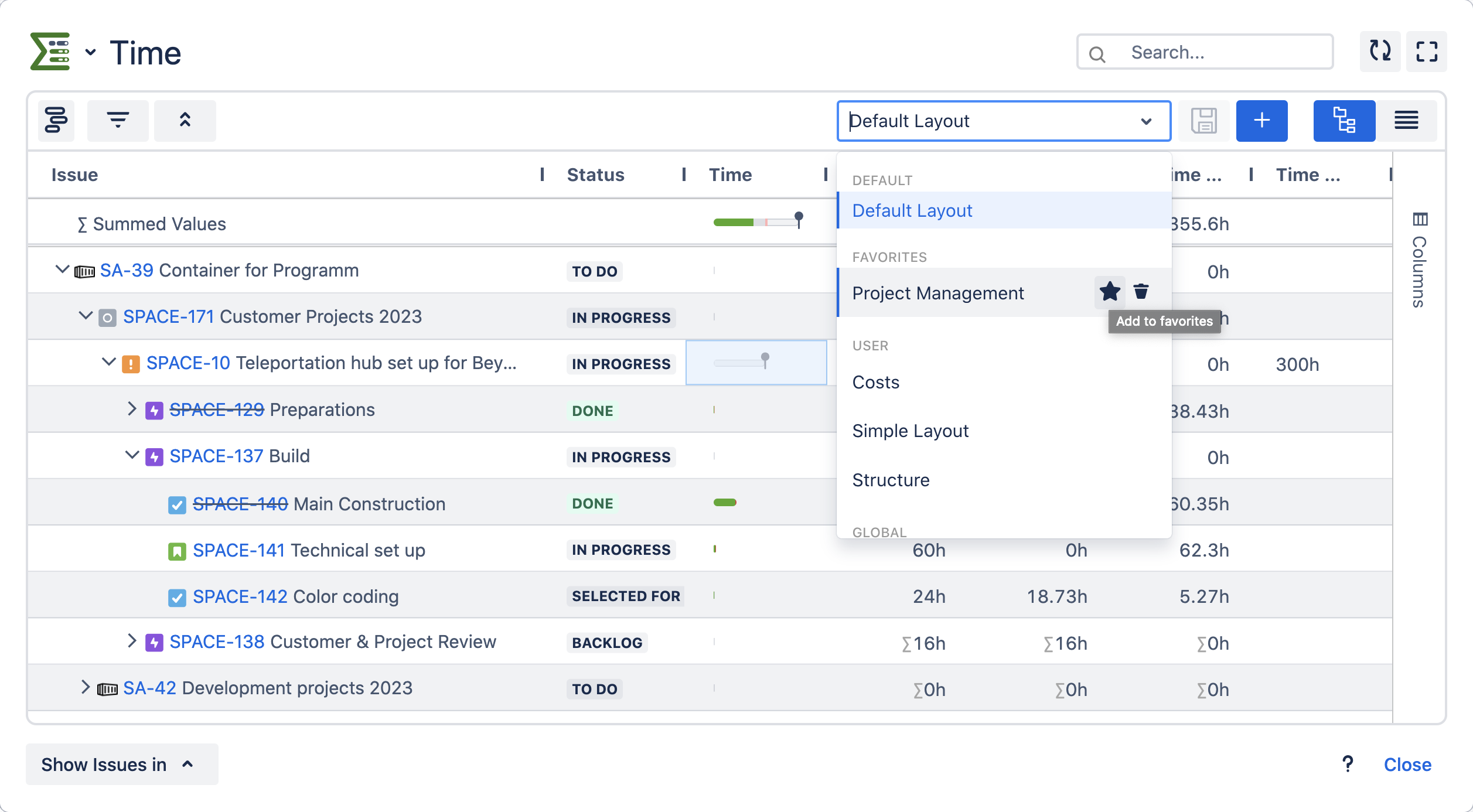 Overview Access from Detail View Editor
You can now access the comments and attachments overview from the 'Show Issues in' button in the Detail View Editor.
This speeds up your comment or attachment searching even more, since you can either filter in the Detail View Editor beforehand or even use JQL, then access the Detail View Editor and at last access the comments overview.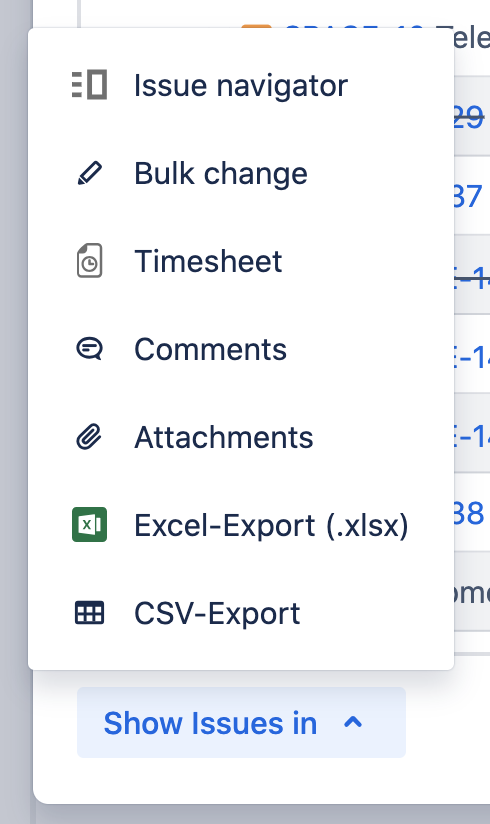 In-App Help Tweaks
We have added direct access to the documentation to the project and global settings. You can find a question mark button at the bottom right corner of the configuration that will open up the right documentation page, by clicking on it.
Small Improvements
column support for 'read only text' fields in the Detail View Editor

versions are now grouped by release status in the column filter of the Detail View Editor

newly created layouts will be automatically selected after creation

progress bars in the dashboard gadget will immediately update after making changes in the Detail View Editor

default Detail View Editor layouts in the configuration can now be deselected