What is a Summary Panel?
The Epic Sum Up Summary Panel is a customisable live reporting tool for Jira. The data is live because it's not cached, it's calculated using a live reporting algorithm.
Summary Panels provide a single view for data visualisation related to your project. It is on the Summary Panel where users can view which projects are on track, at risk, overtime or outside the budget, at a glance.
No more clicking into single issues to see what is happening inside an epic. Summary Panels solve the "too many clicks" problem for project managers and product managers who manage projects in Jira.
What's viewable on Epic Sum Up Summary Panels
On the standard Summary Panel view users will have full visibility of all progress bars and summary counters.
Some examples of progress bars include
Time

Story points

Completed issues
To learn more about progress bars and summary counters click here.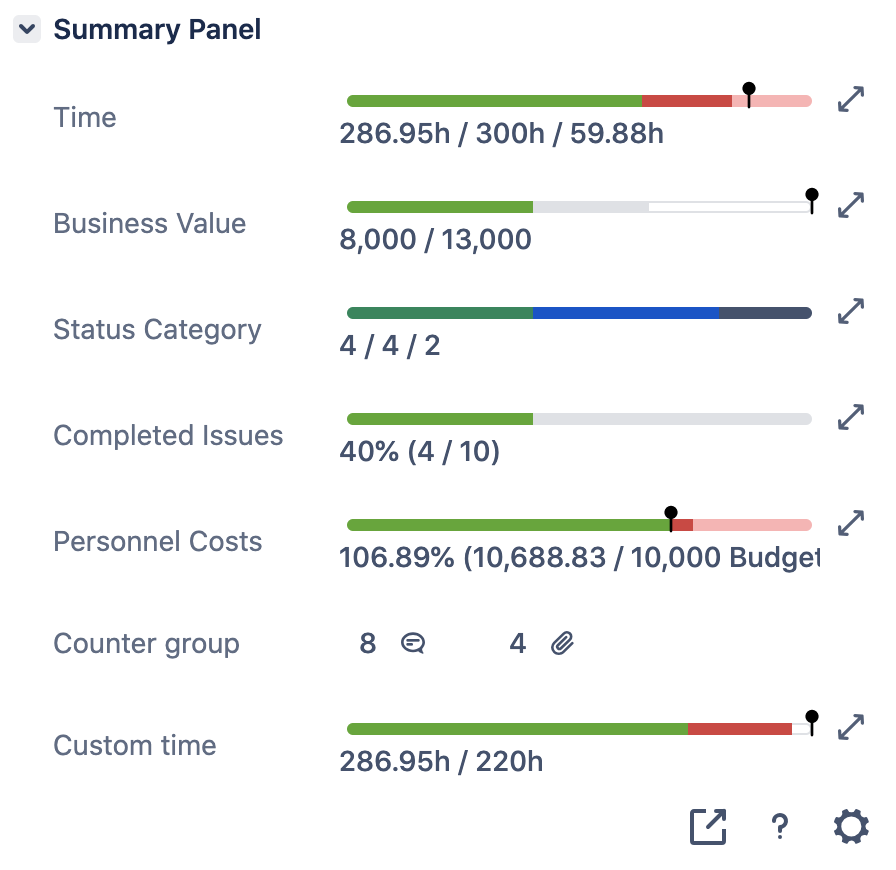 Summary Panel Configuration
Summary Panels can be configured to individual issues, projects and global issues types. Learn more about Summary Panel configuration here.
Once your issue and Summary Panels are configured Epic Sum Up will automatically generate data visualizations based on your settings.